The Florida Keys are a popular vacation destination with its beautiful beaches, clear waters, and fantastic weather. The Keys have a rich history, dating back to the Spanish colonization in the 16th century. Since then, they have become a top spot for global tourism. In this post we'll highlight three of the Florida Keys Top Hotels; Little Palm Island, Isla Bella, and the Casa Marina. Finally, we will also touch on the history of Key West and its significance in the Keys.
LITTLE PALM ISLAND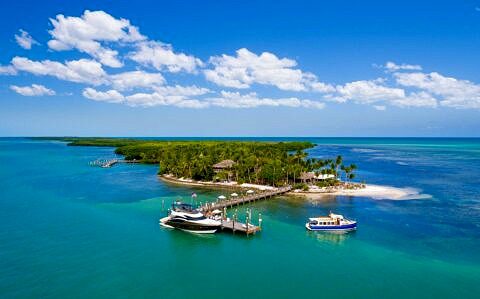 Little Palm is a secluded island paradise located off the coast of Little Torch Key. This island is only accessible by boat or seaplane. The resort is consistently ranked among the world's best hotels. Little Palm Island is known for its luxury accommodations, world-class dining, and unparalleled service. Each bungalow at Little Palm Island is designed with privacy in mind.  These bungalows feature outdoor showers, private decks, and direct beach access. The resort also offers a spa, fitness center, and a variety of water sports, including paddle boarding and kayaking.
ISLA BELLA IN MARATHON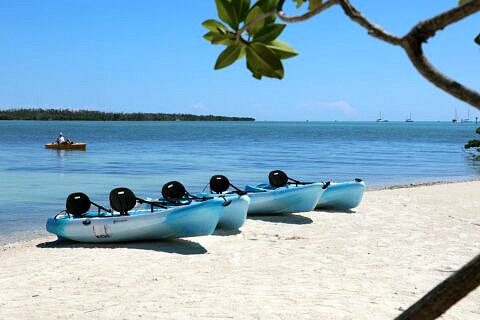 Isla Bella is a stunning beachfront resort located on the southern tip of Marathon Key. The resort features over a mile of private beach, multiple swimming pools, and a variety of dining options, including a sushi bar and a seafood restaurant. Guests can choose from rooms, suites, or private villas, all with modern amenities and stunning views. Isla Bella also offers a range of activities, including snorkeling, fishing, and paddle boarding.
CASA MARINA OF KEY WEST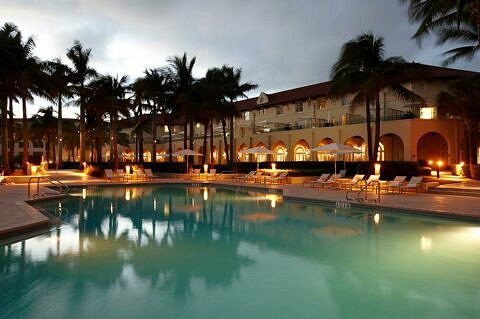 The Casa Marina is a historic resort located in the heart of Key West. This property was originally built in 1920, the resort has been updated to include modern amenities while still maintaining its old-world charm. The resort features two swimming pools, a private beach, and a variety of dining options. Guests can choose from rooms or suites, all with plush bedding and modern furnishings. The Casa Marina is also home to the largest private beach in Key West, with over 1,100 feet of shoreline.
KEY WEST HISTORY

Key West was originally inhabited by the Calusa people before the Spanish arrived in the 16th century. The island was later used as a naval base during the Civil War and became a popular spot for fishing and cigar manufacturing in the late 1800s. During the Prohibition era, Key West became a hub for rum-running and smuggling, leading to a boom in the local economy. In the 20th century, Key West became known as a laid-back, bohemian enclave, attracting artists and writers such as Ernest Hemingway and Tennessee Williams.
Overall, it may be said the Florida Keys are a beautiful and historic destination with many great resorts and hotels to choose from. Little Palm Island, Isla Bella, and the Casa Marina are three of the Florida Keys Top Hotels for those looking for luxury accommodations and amenities. And for those interested in the history of the Keys, Key West offers a rich and fascinating story dating back centuries.
LINKS & RESOURCES

https://www.littlepalmisland.com/
https://www.islabellabeachresort.com/
https://casamarinaresort.com/
https://www.cityofkeywest-fl.gov/
https://www.bestofkeywestrentals.com/
Ready for your next Local Tip? Click Here.
The post "Three of the Florida Keys Top Hotels" appeared first on Team Kaufelt.